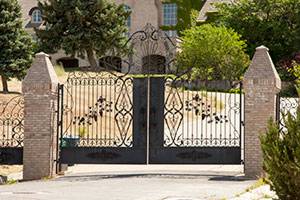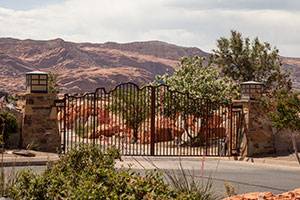 Gates can be a fun addition to your property and an automated one will enhance the look and privacy. There are situations that can make installation difficult like having the gate open uphill. Make sure the equipment that is installed will meet your gate load. Also make sure there is not too much strain on the automation it is recommended to make sure the gate is well made and is greased properly. The Automation motors can be place underground with proper drainage but not underwater.

Our gate automation equipment is manufactured with quality, and safety in mind and is installed by our professional installers and we make the best looking, highest quality gates in Las Vegas. Before we install your new gate we will carry out a proper risk assesment before starting. It is not recommended to install automated gates yourself since there is a serious risk of accidents for which you may end up being responsible. There are many ways to open a gate both from inside and outside which include: Radio remotes, Keypads/card access, push-buttons, ground loops/probe, vehicle detectors and GSM via mobile phone. If no visitor gates are being added you may want to add an intercom hardwired to your house. An audio/video system with a keypad can be installed for your convenience. A keypad comes in handy when you need to let trade professional in without being home. There are also many options that can be set like setting the time of day which gate can be operated, locking security operator with an extra magnet lock.

Don't mess with this garage door… » « There's big and then there's really big, which was literally off the charts.