Garage Door Options For Your Las Vegas, NV Commercial Property
We understand that a commercial garage door can take a lot of abuse over its lifetime. That's why we only install Martin's Commercial Doors built with quality and durability in mind. Martin Doors will withstand the daily grind of any business because they are built to a higher standard than any other garage door. Rest assured that we have a complete selection of quality and safety features that are built in that have been tested for years in the commercial industry. Come see the full range of garage doors, including roll-up, sliding, glass, and sectional. We also offer a wide selection of styles to meet your business needs and taste.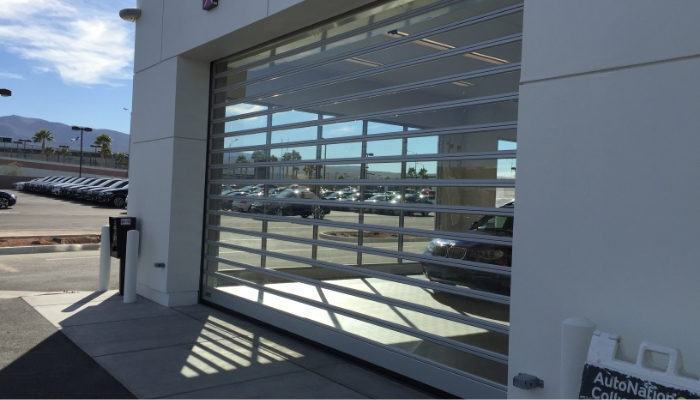 No Matter The Size Of Your Company, We Handle It All
For any application or size choose us, we will engineer your new Las Vegas Commercial Door and have it installed fast. Martin Commercial Door's are the right choice for durability and hassle-free performance. We are factory trained and ready to go.
We service all brands of garage doors and openers. We replace springs, gears or sprockets and have most parts in stock for same day repair. No job is ever too big or too small.
Types Of Commercial Doors
There are a number of different styles and designs of commercial garage door available, and which one is best for you will largely depend on your business needs. Some door types include:
What Type of Commercial Garage Door Is Right For Me?
This entirely depends on your business, its location and the purpose of the door. Every company has individual needs, but luckily the pros at Martin Garage Doors of Nevada can survey your property and determine exactly what will work best for you. If you have questions or are interested in scheduling a consultation, message us online or call 702-795-1000 today!