Emergency Garage Door Repair Service near Las Vegas
Your garage door is not only a part of your home's aesthetics - it's vital for access and security. If you have a broken garage door, at best you could be dealing with a major inconvenience and at worst you could be opening yourself up to numerous, potentially dangerous problems. When something goes wrong with your garage door, you need trusted, highly-trained professionals that offers emergency garage door repair service and can get it fixed with minimal downtime and maximum quality.
Does Your Las Vegas, NV Home Have a Broken Garage Door?
That's where Martin Garage Door of Nevada comes in. We will always give you an honest and fair price because we take pride in doing our work right the first time and we stand behind our workmanship and materials.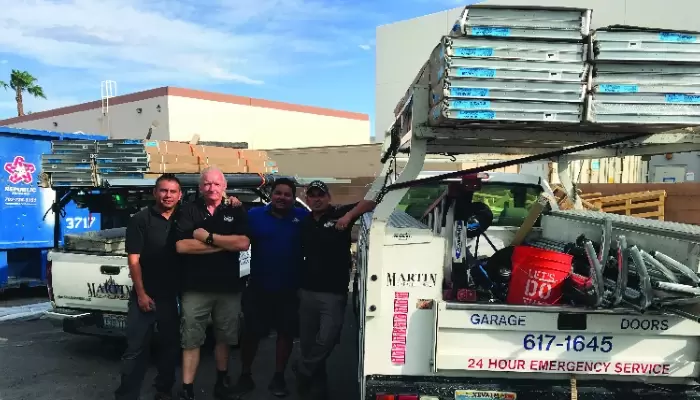 No Matter The Make, No Matter The Model, We Can Repair It
Martin Garage Door of Nevada offers the highest quality repair service and installation of all major brands of overhead garage doors and garage door openers on the market today.
Garage Door Repair Done Right The First Time!
Our factory trained technicians will work on any make or model. No job is too big or small, we will diagnose any issues right away and have your door working in no time. Martin Factory Sales is a trusted name in this business for the best garage doors and repair service - so we use only top quality parts and springs that are built to last. Whether you've got a commercial garage door or residential, we have the parts in stock to get it fixed immediately with no long wait for shipping. You can't afford the downtime, so choose the name you can depend on. Choose Martin Garage Door of Nevada.
Fast Response, Professional Workmanship, Quality Service
Don't Put Up With The Headache Of A Broken Door
Our courteous and highly-trained technicians stand ready to get to the bottom of your door's issues and get them fixed with practiced care and professional quality. If you have a door in need of repair, message us online or call 702-795-1000 today!