Most critters access your home through the garage.
After all, the garage door is the "new front door," and that's not just for us humanoid folks. In Southern Nevada, we often receive requests from residents to help protect their home against entry by rats (especially "roof rats"), mice, snakes, scorpions, and of course, dust, sand and debris.
Help is finally available. A new product has been introduced that critters cannot gnaw through. Protect against rats, mice, snakes and of course dust and debris. Call Martin Garage Doors of Nevada for help!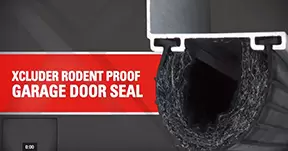 #pestcontrol #garagedoor
Martin Garage Doors of Nevada