Choosing The Right Opener For Your Las Vegas, NV Garage Door
So you've got a gorgeous new garage door. Now what? Chances are you don't want to have to manually open it every time - in fact, it's likely you can't on your own. You need a high-quality, reliable garage door opener to take the grunt work out of the process and automate things. However, the choice of opener is just as important as the choice of door - there are many factors to take into account to make sure you select what's right for your home. Martin Garage Doors of Nevada takes you through every phase of that choice, from initial consult to installation, and we're there to help when your opener needs a little TLC as well.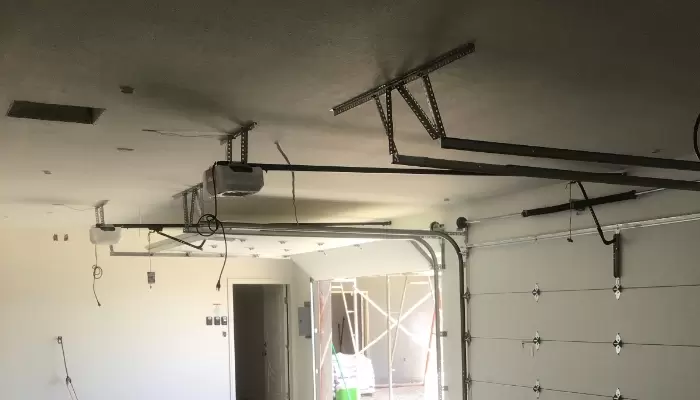 Multiple Factors To Consider
You need a garage door that fits your individual situation. Do you use it sparingly? Is it a main entrance to your home? Think about the considerations below when making your selection:
Types Of Garage Door Openers
Belt Drives
Belt drive garage door openers make use of a reinforced rubber belt to raise and lower your door. They offer quiet operation, making them ideal for garages that are near bedrooms or living rooms. They are fast and smooth, but require a little more maintenance, particularly in areas with high heat or humidity which can affect the rubber belt.
Chain Drives
Chain drive garage door openers are stronger than belt drives as they use a heavy chain, similar to what you'd find on a bicycle. They are more durable all around, but that extra power also comes with extra noise and commotion when they're operating. Because it's a chain and not a belt, they are less prone to slipping.
Side-Mounted
A side- or wall-mounted garage door opener is ideal if your garage has an unusually shaped ceiling or you're looking to keep your ceiling space freed up for storage. They are mounted right next to your door and take up much less room. They are easier to maintain, but also have less power than other openers.
Garage Door Openers We Offer:
Top Of The Line:
Synergy 380
Heights: 7, 8, 10, or 12 ft
Drive: Belt
Force: 1100 Newtons
Motor Warranty: Lifetime
Parts Warranty: 8 year
Synergy 370
Heights: 7, 8, 10, or 12 ft
Drive: Belt
Force: 1100 Newtons
Motor Warranty: Lifetime
Parts Warranty: 8 year
Good
3265-267
Heights: 7 or 8 ft
Drive: Belt
Force: 500 Newtons
Motor Warranty: Limited
Parts Warranty: 2 year
Let The Experts At Martin Garage Doors Help
Unsure what's right for you? We offer a full selection of openers to cover every height and type of door. We'll get you set up with the perfect match for your home and setup. For further questions, message us online or call 702-795-1000 today!